First of all we would like to wish our sweet girl

'Happy 1st Birthday Hana Keysha!

'. Yesterday was her bday party..and wedding thingy was so greatful to be apart of it.. We have catered the goodie bags, personalized invie card and candy buffet for hana keysha's 1st bday..
It was held at Mc Donald's Kidzania Damansara..the place was superb cool and its new..
The theme is Yogaba Gaba cartoon character, Green with envy!
So check out the photos captured for this event..

The candy buffet!

Enjoy frens!

Welcome frens!

Personalized mini choc bar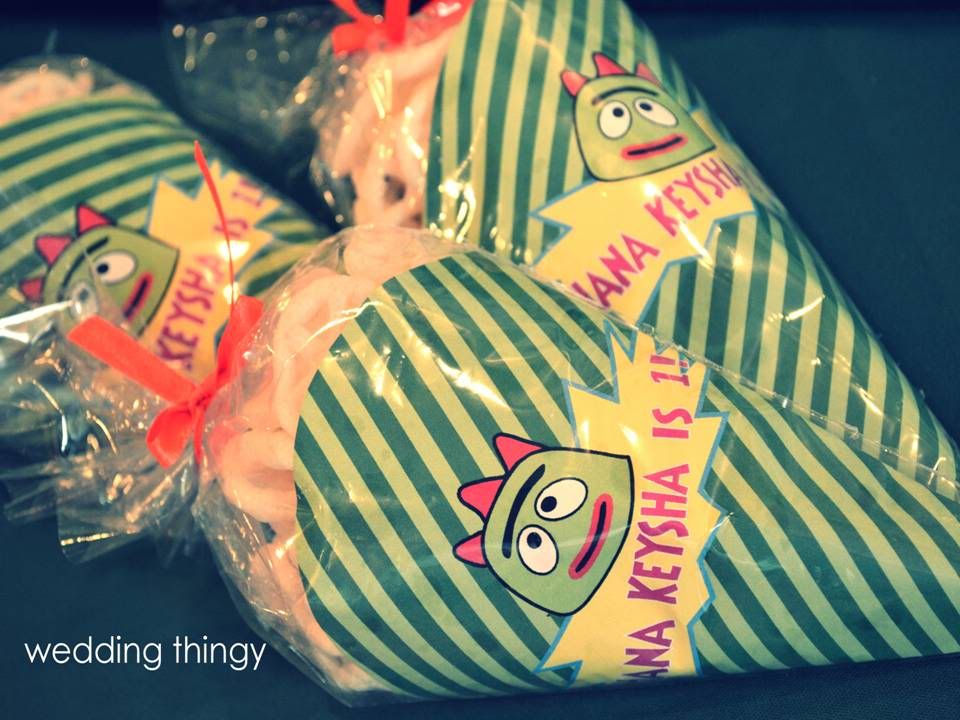 Personalized snacks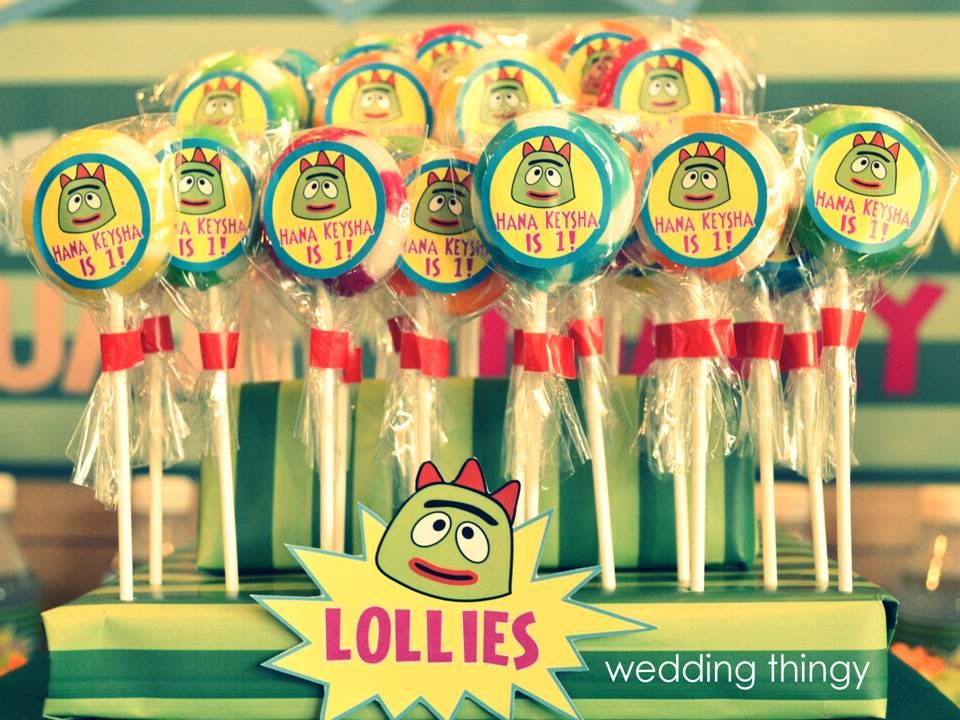 Personalized lollipops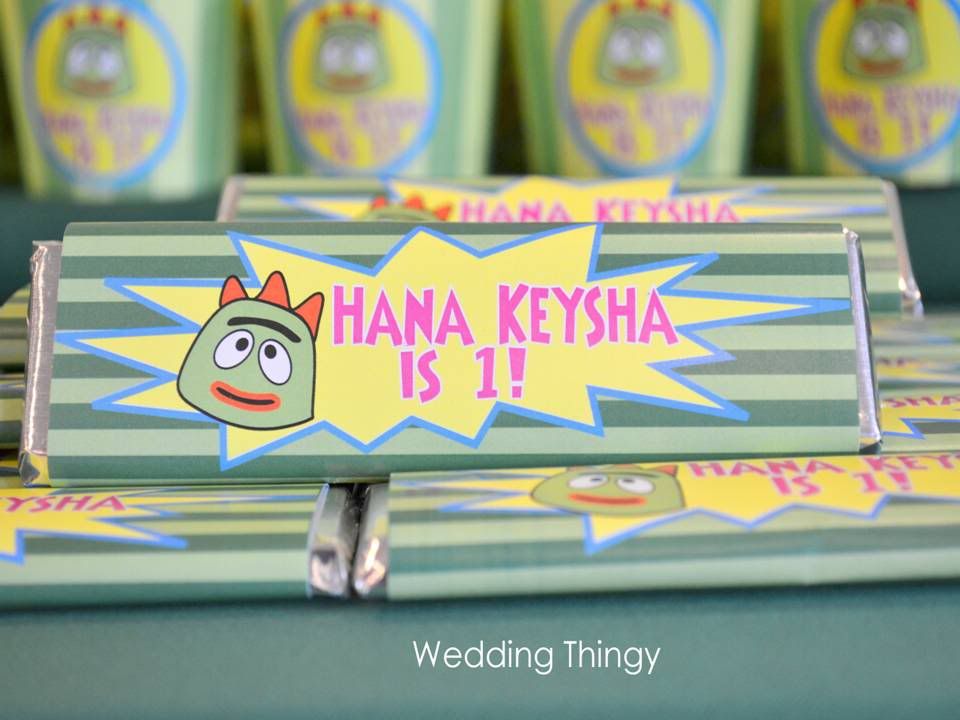 The personalized choc bar


Bubble gum


Cocococrunch in cuppies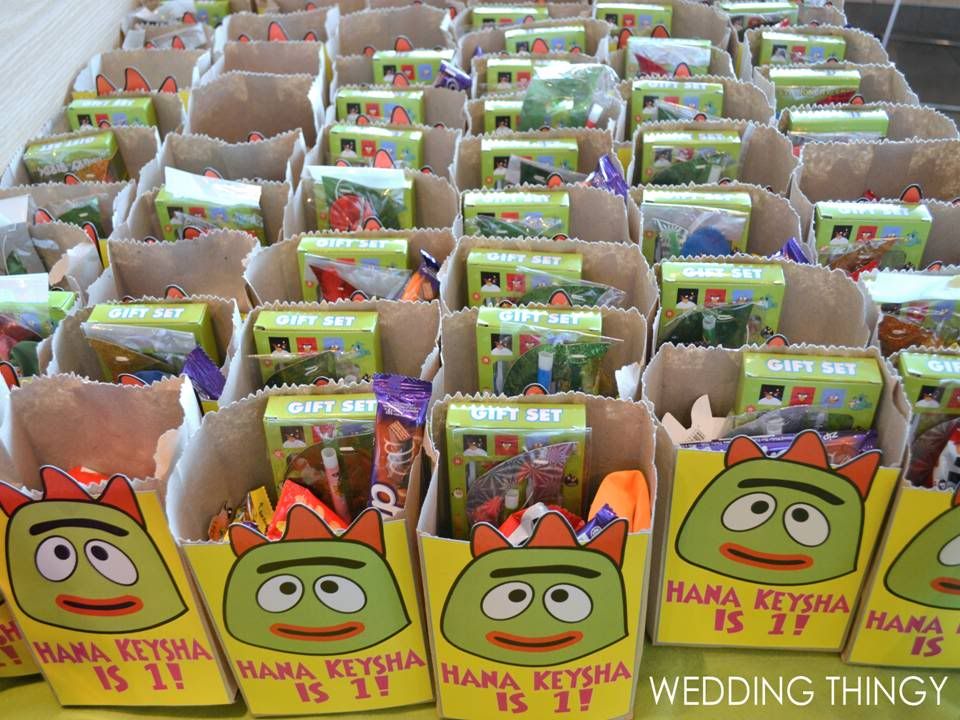 The goodie bags

The goodie goodie bags


So hot mummies, wanna plan birthday party for ur kids? call us now for more details and ideas at 012-3567635 or 019-340 1003 or u can email us at
weddingthingy@yahoo.com
xoxo,
Wedding thingy