Hye lovelies,
Happy Holiday darls!
How's June been treating you so far? As for us it was AWESOME! This holiday wedding thingy theme was on our 1st annual trip to Penang! OMG! Such a lovely place, we were so inspired by all the FOOD (hihi), vintage buildings and of course the beautiful beaches in Batu Ferringi! It was so relaxed and we had the best time we could have in Penang.
But now, we're back to work-work-work! Here's some pictures of round box design that we would like to share with al of you, hopefully it will inspired all of you in your preparation for your wedding!
Hersheys in round box
green + red themed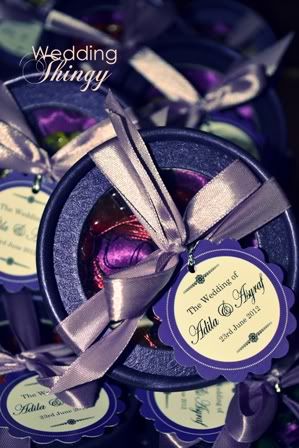 Tasbih in round box
Purple theme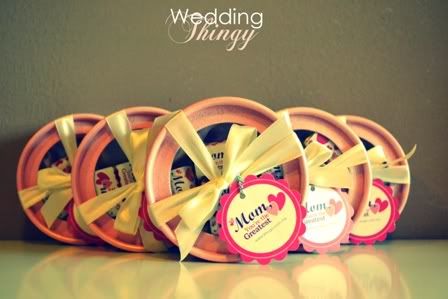 Personalized mini choc bar in round box
Pink + White theme
It was for Sogo, celebrating Happy Mother's day!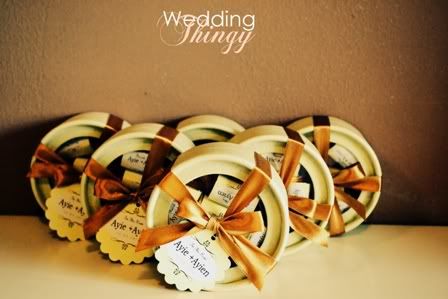 Personalized mini choc bar in round box
Yellow + Gold theme
Hope we do inspired you all with our round box ideas.
interested?
Call us at 012-356 7635 @ 019-340 1003
or
xoxo,
Wedding Thingy