Hye lovelies,
First of all, we would love to wish u Happy Chinese New Year! May Happiness be with you!
So how are you? counting days for your big day? Wish you all the best.
Today we would like to share with all of u beautiful ladies, our new project.. It is for Nanna engagement day, its TODAY!!
Wedding Thingy did all of her gift sets, welcome board and also our new project - hand bouquet..
Lets check out the adorable gifts.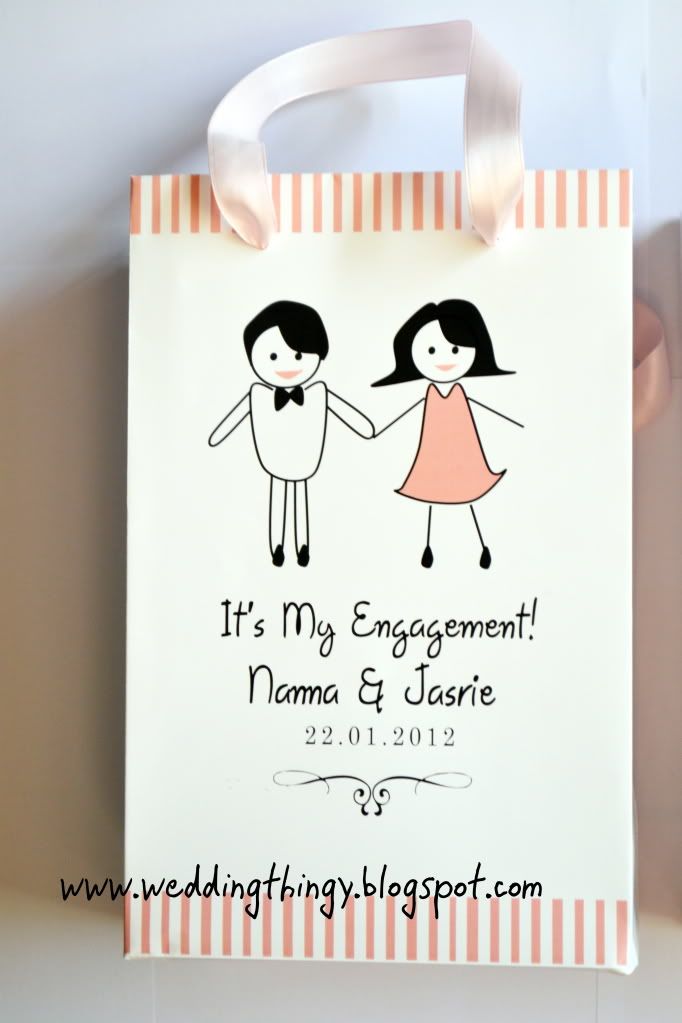 The paperbag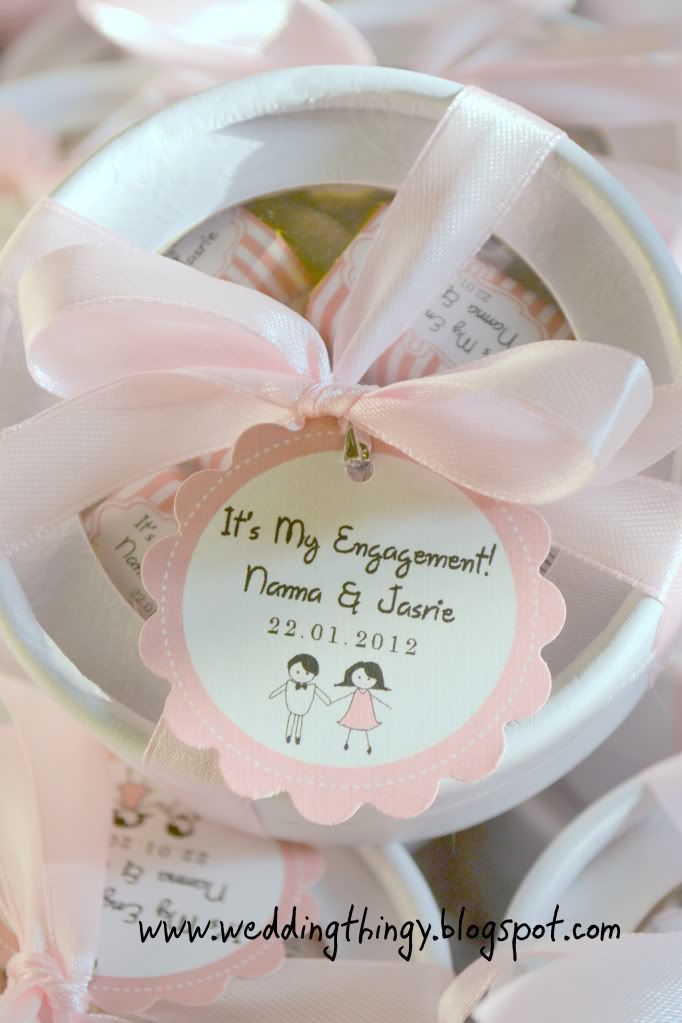 The personalized mini choc bar in round box
Adorable round box
Jelly beans in glass jar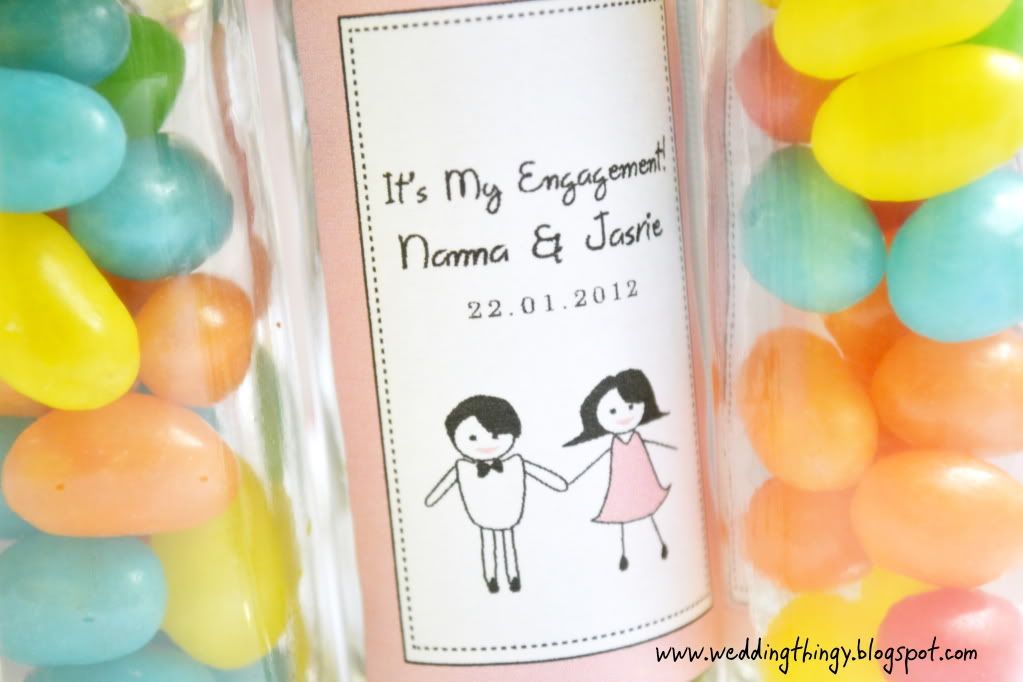 Jelly beans madness for the kids!
Personalized mini choc bar in glass jar
So sweet!
Super cute gifts for her guests!
Hope her lovely guest loved it!
Interested? call us at 012-356 7635 or 019-340 1003 now for more details, or drop us an email at
weddingthingy@yahoo.com
.
Have a great holiday lovelies!!
xoxo,
Wedding Thingy